SERVO32 Overview
Factory Optic's SYNCRO-LINK SERVO32 is a device that connects up to 8 Preston Cinema MDRs; giving you control of up to 32 lens motors with a single Hand Unit. Ideal for multicamera setups such as 3D or camera arrays.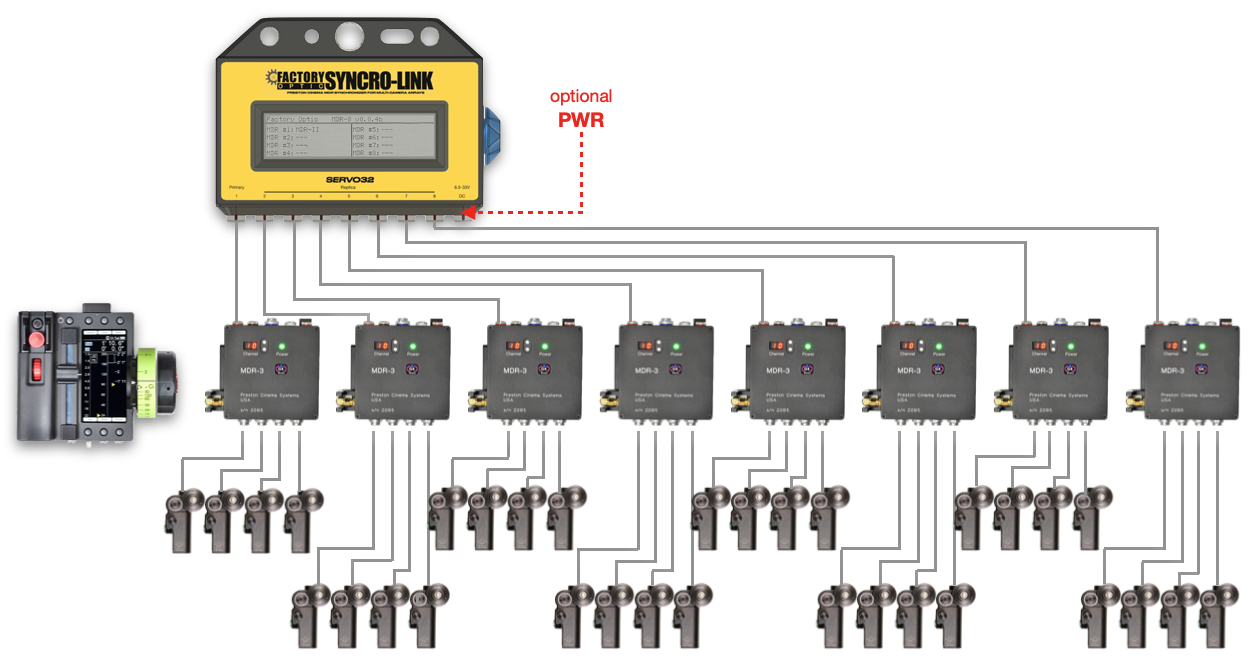 Get Started with SERVO32
View the quick start setup of the SERVO32 with Preston Cinema MDR at Getting Started.
Mapping
For advanced setups, use mapping to achieve barrel-mark accuracy across all lenses. Read how at Mapping Overview.
Customization
SERVO32 can be expanded to support an infinite number of motors, challenge us with your desired modifications and customizations.